Happy New Year 2021
This year has been a race condition. A race condition of a bunch of shit with fuck-all memory management. Perhaps that's why the year crashed this fast.
Some good things also happened such as:
We got some new members. (primarily from our onion service)
Introduction of a new server called doner.kernal.eu which hosts our mail server.
We ended the year with quite a few interesting data breaches. (Upcoming posts soon)
We made this dank ass painting featuring our most fabulous (ex)team members.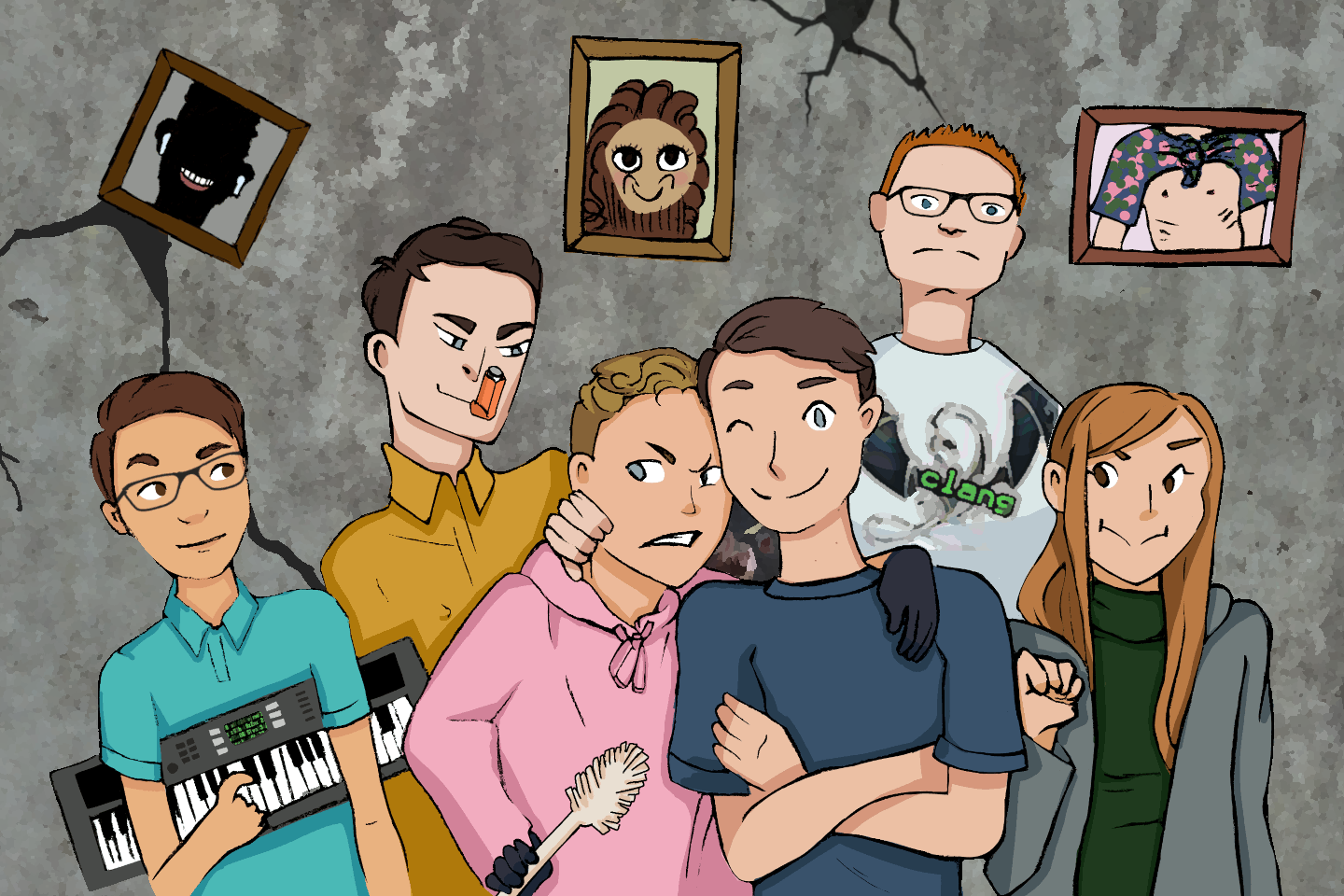 From left to right:
Dong, the Vietnamese Kali Lincox 1337 hacker
WhatsInMyVape, some Irish dude who can't speak his mother tongue. Has hemorrhoids and likes to vape.
Etienne, UK-French baguette-toast. Dude who likes to flex about having (gyno) intercourses with women from the hotel he works at. (Hence the latex gloves)
Stnby, TV remote, part of the CRT TV gang. Lithuanian aurora borealis.
Duxz/Crtoff, Dutchman has the highest WPM and MPM (messages per minute). Also known as mr. nice soft boy hands.
Siren, 1337 elite girl (didn't know girls can hax this well). The C master chef. (Has severe autizm)
The paintings:
Munstie, the victim of Apple's marketing virus. Source of all our diversity points, from the UK.
ZoltanZuberi, wholesome Pakistani guy whose aim was to hack his ex-gf. Has a big smile.
WhatsInMyVape, our personal camboy's nipples.
Jokes aside, we wish everyone reading this a happy new year with a clean new stack.
Love from Antarctica,
Kernal Kernovich